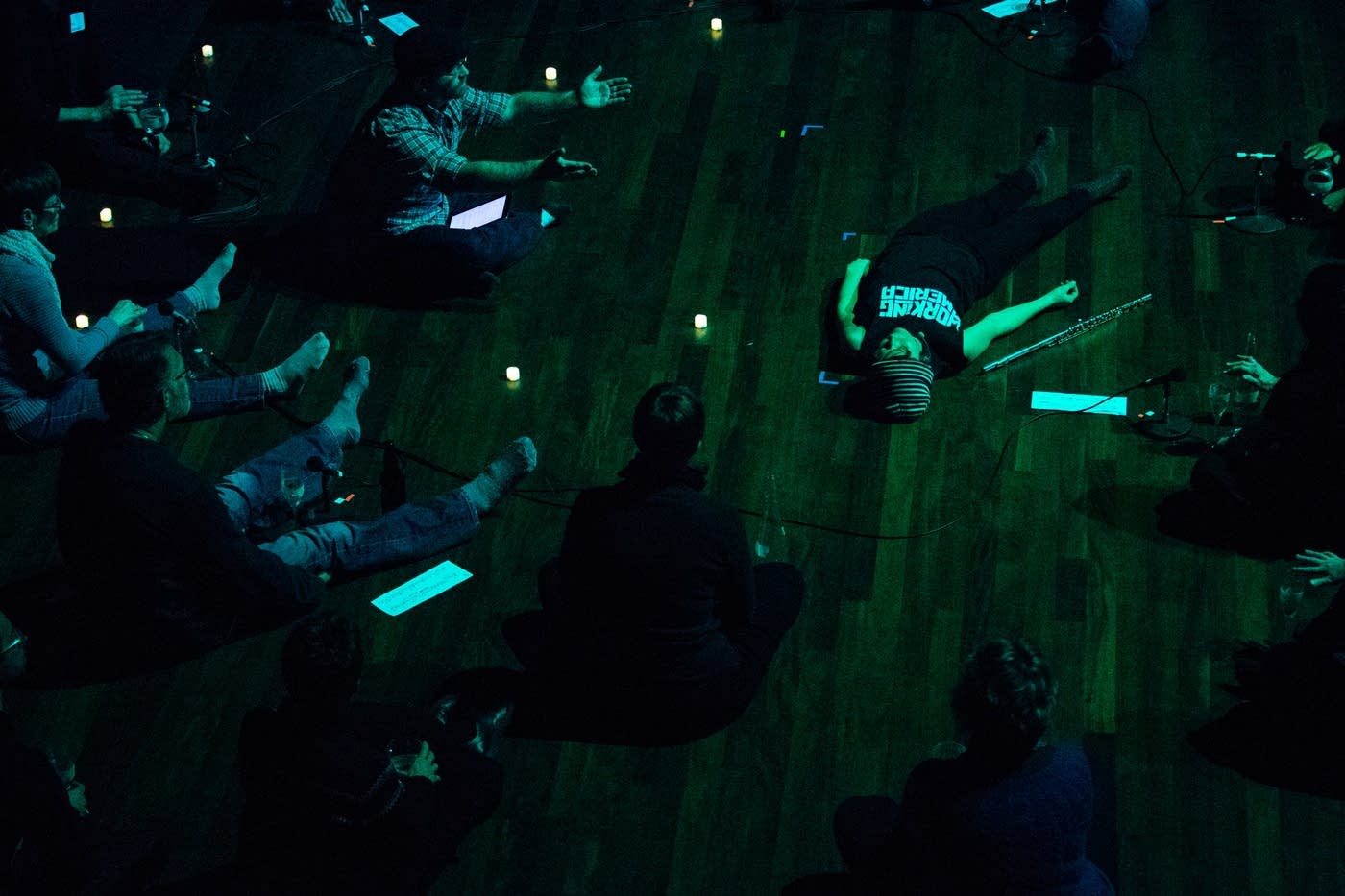 On February 1, 2016, I had the opportunity to join the incredible Claire Chase onstage for the world premiere of Marcos Balter's brilliant new work, PAN, at the Ordway Concert Hall in St. Paul, MN.

In addition to production management, as well as stage management of the 187 flutists performing as part of another piece on the bill that evening, Sciarrino's Cerchio Tagliato dei Suoni, I was privileged to be trusted with conducting community members playing wine glasses & bottles onstage for PAN. That's me during dress rehearsal in the photo above, with Claire as Pan "dead" onstage.
Minnesota NPR was there, and did a great article on the story.